HOTEL BEL AMI ***** | SAINT-GERMAIN

HOTEL BEL AMI ***** | SAINT-GERMAIN
7/11 rue Saint Benoît 75006 Paris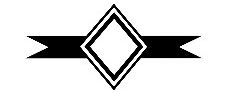 HOTEL DESCRIPTION :
The Bel Ami hotel is a 5 star hotel with a literary and artistic atmosphere. With its 108 rooms & Suites, its spacious and flexible meeting spaces, its restaurant offering natural daylight and its cozy lounge bar, the hotel Bel Ami can welcome all type of travelers and events.
Located in the heart of Saint-Germain-des-Prés, you will find all luxury boutiques close by, as well as trendy restaurants, bars or museums, and of course, an easy access to congress centers.
This former printer's house, in which has been edited the first edition of the book "Bel Ami" from Guy de Maupassant, will charm you by its design, its elegance, its 5 star service with a chic and serene atmosphere as well as its cozy and modern bedrooms. You will also enjoy the relaxed spa area and an eco friendly hotel.
Superior Rooms

from 280.00 €

The Superior rooms (19 to 23 sqm – 204 to 236 sqft) are elegant, airy and cozy with a warm, contemporary and colorful design. They are equipped with elegant furniture that's at once plush and functional. To ensure the perfect night's sleep, all rooms are quiet and boast very comfortable bedding.
Executive Rooms

from 350.00 €

From 21 to 25 sqm (226 to 269 sqft), the recently renovated Executive rooms feature elegant, stylish design with specially commissioned desk and oak bedside tables with orange lacquered tops. These quite rooms have very comfortable bedding (thick mattress, mattress toppers, natural duvet and a selection of pillows).
Deluxe Rooms

from 450.00 €

From 26 to 33 sqm (280 to 355 sqft), the Deluxe rooms are elegant and airy with a warm, contemporary and colorful design. The rooms features complimentary wifi, a flat screen TV and video on demand, air conditioning, a bathtub, a marble bathroom, an alarm-clock player with an iPod docking station, and ultra comfortable bedding. This room category can welcome families up to 3 guests.
From 35 to 45 sqm (376 to 484 sqft), the Suites are all different, offering two different areas (bedroom and living room areas) separated or not, to offer guests a Suite experience which is unique at each of their stay. You can therefore choose from different atmospheres such as Saint-Germain-des-Prés, Artist Workshop, Creation or Private Garden Suites.
Get a VIP Welcome Treatment beeing a Paris Webservices' client.
Few meters from Place Saint-Germain-des-prés and its Abbey
From a dozen of rooms you can admire the Saint-Germain-des-Prés Place
Francais
English
Espanol
Russian
German
Italian
MAIN AMENITIES :
Air Conditioning

Non-Smoking Rooms

Free Wifi

Luggage Storage

24 Hours Front Desk
MEDIA SERVICES :
Tv

Telephone

Cable or Satellite Channels
HOTEL SERVICES :
Porter

Elevator / Lift

Conciergerie Service
CLEANING SERVICES :
Dry Cleaning

Laundry

Ironing Service

Shoeshine
BUSINESS SERVICES :
Business Center

Private Room

Banquet Facilities
PETS SERVICES :
Small dogs allowed (extra)
PARKING SERVICES :
Public Parking

Valet Parking
FOOD & DRINK :
Mini Bar

Restaurant

Lobby Bar




Check-in from: 3 pm  Check-out until: 12 pm
Family Rooms and extra bed on request
Bar open from 10:30 am to midnight
Diners payment are also accepted
Book with your Promocode and get a VIP Welcome Treatment, for beeing a Paris Webservices client.
Room service is available 24h/24
Rope and slippers furnished in the room
The Hotel is open 24 hours a day.
Address : 7/11 rue Saint Benoit, 75006 Paris
For any cancellation or modification, please contact the hotel directly.
Cancellation policy of the Hotel Bel Ami will depend on the request (number of rooms required for example) and the period requested (fair dates or low season for example).
Usually, for individuals, you have until 48h prior to arrival to cancel without charge, and for group booking, you have until 90 days prior to arrival to cancel without charge.
These policies can be revised depending on the period and request, so please check carefully the cancellation policy when you book.