HOTEL SPLENDIDE ROYAL ***** | CHAMPS-ELYSEES

HOTEL SPLENDIDE ROYAL ***** | CHAMPS-ELYSEES
18, Rue du Cirque 75008 Paris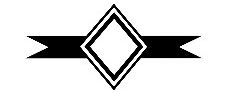 HOTEL DESCRIPTION :
After Lugano and Rome, the Hotel Splendide Royal comes to rest in a mansion built in 1897. More specifically, it's at 18 rue du Cirque that the "Roberto Naldi Collection" has decided to open a new embassy of elegance and good taste.
Located just a few meters from the Faubourg St Honoré, in a quiet setting, the Hotel Splendide Royal has all the qualities of a luxury mansion at the heart of the most exclusive area of ​​Paris… and one of the most elegant in the world.
ROOMS AND PRICE

Capacity: How Many Rooms: 12
The classic decoration enhanced by subtle Italian touches gives each junior suite and suite a unique and personalised charm. With a capacity of 12 junior suites and suites, two per floor spread over six levels, the aim of the "Roberto Naldi Collection" is to create a stylish, relaxed "Maison Parisienne" in an Italian spirit – a kind of Parisian palace in miniature.
Parisian Junior Suite

from 625.00 €

The Junior Suites are spacious at around 35m²(377 sq. ft)., and decorated in a classic style enhanced by subtle Italian touches, offering a very bright and luminous interior. Silk and taffeta enhance the fine furnishings and tastefully selected works of art.
Junior Suites Saint-Honoré

from 735.00 €

The Junior Suites Saint-Honoré are decorated in a classic style redesigned with subtle Italian touches and provide a bright interior 45m² (485 sq. ft).
Parisian Suite

from 805.00 €

The elegant Parisian Suite, measuring about 55 sq., has a very charming bedroom, a comfortable living room and boast a large walk-in dressing room. Its spacious bathroom is veiled entirely in light marble and features a bathtub and a separate shower.
Suites Élysées

from 945.00 €

Covering around 65m² ( 699 sq ft ), the Élysée Suites offer a spacious bedroom extended by a living room, and are equipped with a large dressing room.
Family Suite Elysée

from 1 610.01 €

The Elysée suites, as their name suggets, each correspond with a Junior Saint-Honoré suite and can be transformed into a space of around 110m², ideal for the whole family to stay in maximum comfort. These suites have two bedrooms, a large living room, two dressing rooms and two bathrooms in a beautiful light marble.

A 10% discount on eligible rates
Small hôtel with spacious rooms
A kind of Parisian palace in miniature
MAIN AMENITIES :
Air Conditioning

No smoking Room

Free Wifi

Luggage Storage
HOTEL SERVICES :
Elevator / lift

Conciergerie service
CLEANING SERVICES :
Dry cleaning

Laundry

Ironing service

Shoeshine
PARKING SERVICES :
Public Parking

Private Parking ( Extra of 65.00 € )
FOOD & DRINK :
Minibar

Restaurant

Lobby Bar

Gastronomic Restaurant




Safety Deposit Box
Family Rooms
To get your Paris Webservices Discount: clic "unlock" in the "Secret deal" rate and enter your code : PARISWEBSERVICES9102
The Splendide equips all guest rooms with a complimentary « dringme smartphone ». 4G Internet Unlimited local included.The Splendide Royal provide a unique experience:

By renting a Vespa scooter.
By participating to a class on Gemology with Mathieu Tournaire.
By offering a special shopping day at Bon Marché with a personal shopper

https://www.robertonaldicollection.com/splendide-royal-paris/en/paris-break-offers/
Hôtel open 24 hours a day.
Phone:     E-mail :  welcome@splendideroyal.fr 

Address :  18, Rue du Cirque 75008  PARIS
Free of charge until 72:00 hours prior to arrival. One night will be charged will be applied for any cancellations received thereafter